Accepting the Challenge of Excellence Award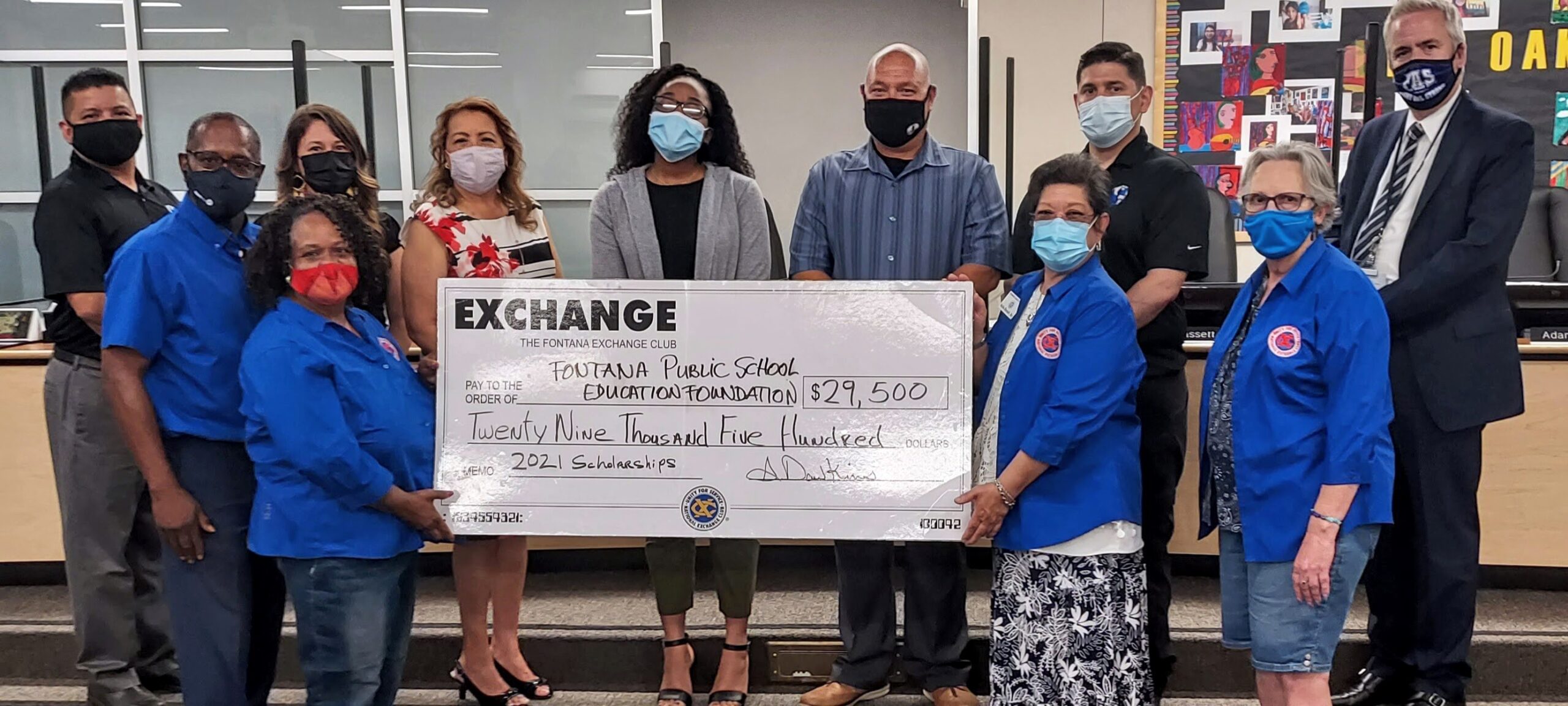 The Fontana Exchange Club is offering
$40,000
in scholarships to the Class of 2024!
APPLICATION FORM
 Complete the application below or CLICK HERE for the form used by the high school in accepting scholarship applications from students.
On a separate piece of paper and prior to filling out the form,
please think about the essay.  You have between 800 – 1200 words to write about this subject.
THEME FOR SCHOOL YEAR 2022-2023
"Many people have
someone whom they admire, whether a parent, sibling, friend,
teacher, mentor, etc. Share a story about someone who has greatly
impacted your own life and the lives of others. Reflect on the
qualities and actions of this person and explain why they have
impacted you and your future."
GRADE POINT AVERAGE
Please send your transcript of the records:
for FOHI, AB Miller, Summit, Kaiser, and Jurupa high schools: 3.0 or better
for Citrus and Birch high schools, Entrepreneur High School and Options 4 Youth: 2.5 or better
CITIZENSHIP
Satisfactory
ATTENDANCE
Satisfactory
All of the above must be met to be considered for the scholarship.
FOR ANY QUESTIONS, PLEASE CONTACT:

SONJA DAWKINS, Scholarship Chair @:
Mobile:  909 559-4268
Email:  faithfulagent1@gmail.com

DEADLINE FOR SUBMITTAL IS FEBRUARY 20, 2023